2017 has started off hard for me.  I've been exhausted, unmotivated, and depressed.  I was lying in bed 3 nights ago at 3 in the morning thinking "this is just great.  I'm exhausted and depressed, and I still can't sleep!  Argh!"  So I grabbed my smartphone and started searching for ways to get my energy back.  You guys know me.  I have a ton of great tools to help pull me out of slump.  But nothing was working and I couldn't figure out why.  And through my search I was reminded….
I have seasonal affective disorder, otherwise known as S.A.D.
Miss Bliss here has SAD!!!
That made me smile.
I've had this all my life, but because of the drought in California for the last 4 years, the winters have been mild and sunny, so my symptoms were very mild.  This year, because of all the glorious rain we've been getting (we're out of our drought!), SAD has hit me hard and I wasn't prepared.  So I did a bit more research to see if there are any new ideas on how to deal with this and here is what I found.
First, I feel a bit silly saying winter makes me so depressed I can't work.  Most people respond with something like "we all get depressed in winter, but most of us still work."  I feel like they are implying that I'm being a baby and should get over it.  But here's the thing, there are over 3 million cases of SAD reported in the United States each year.  These are people who are so debilitated by it that they go see a medical professional.   About 4 to 6 percent of U.S. residents suffer from SAD, according to the American Academy of Family Physicians, and as many as 20 percent may have a mild form of it that starts when days get shorter and colder.  Many of these people people like me that suffer from it but don't tell anyone because they are embarrassed, they think they should be able to snap out of it, or they endure it quietly.
However, "It is important to treat SAD, because all forms of depression limit people's ability to live their lives to the fullest, to enjoy their families, and to function well at work," says Deborah Pierce, MD, MPH, clinical associate professor of family medicine at the University of Rochester School of Medicine and Dentistry in New York.
If you happen to be someone who suffers during the winter with deep sadness or even depression, or feel really low energy, don't beat yourself up.  You are not alone.  And there is help.  Here are some tips on what I do.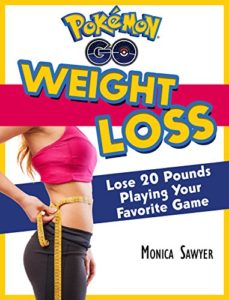 I've been doing these thing for 3 days and I've already seen a huge improvement!  Yay!  What a relief.  I'm resisting jumping in and overworking myself to try to catch up on all the time I've lost.  I feel a little bit like I'm recovering from a cold.  I'm trying to ease myself back into the hustle bustle of my normal life.  And I feel very hopeful that by next week I'll be normal Moneeka again.
If none of this help, go see your doctor.  Know that this is actually a legitimate problem and that you have a right to get it handled.  Bliss is about being joyful all the time, even in the winter.